A new exciting portable Chiller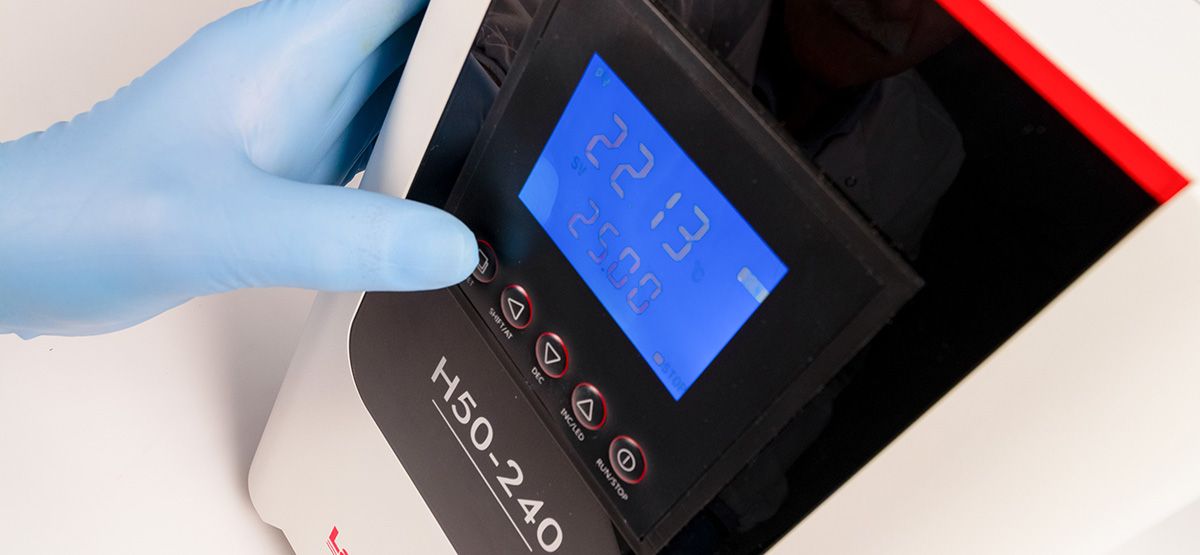 One of the most successful LabTech's product lines has been further enhanced with an all-new exciting model providing innovative features.
The instrument conjugates excellent cooling capabilities with portability and compactness.
Thanks to the lack of the compressor and the innovative semiconductor refrigeration technology it is extremely light (16 Kg, 35 pounds), nonetheless the cooling power is 240W at 25°C (hence the name H50-240).
The footprint is only 475 x 195 x 310 mm (18 x 7 x 12''). The temperature ranges from 5°C to 35°C with an accuracy of ±0.05°C thanks to the P.I.D. technology. The bright LCD display can be seen from across the laboratory. High & low temperature and low liquid level alarms provide full safety. All this, along with a flow rate of 11L/min, a pressure of 0.6 bar and a tank volume of 0.6 L, makes the H50-240 the ideal solution for all in need of a portable, efficient and flexible instrument.
For more details, please take a moment to read the new brochure here.