Touch the simplicity!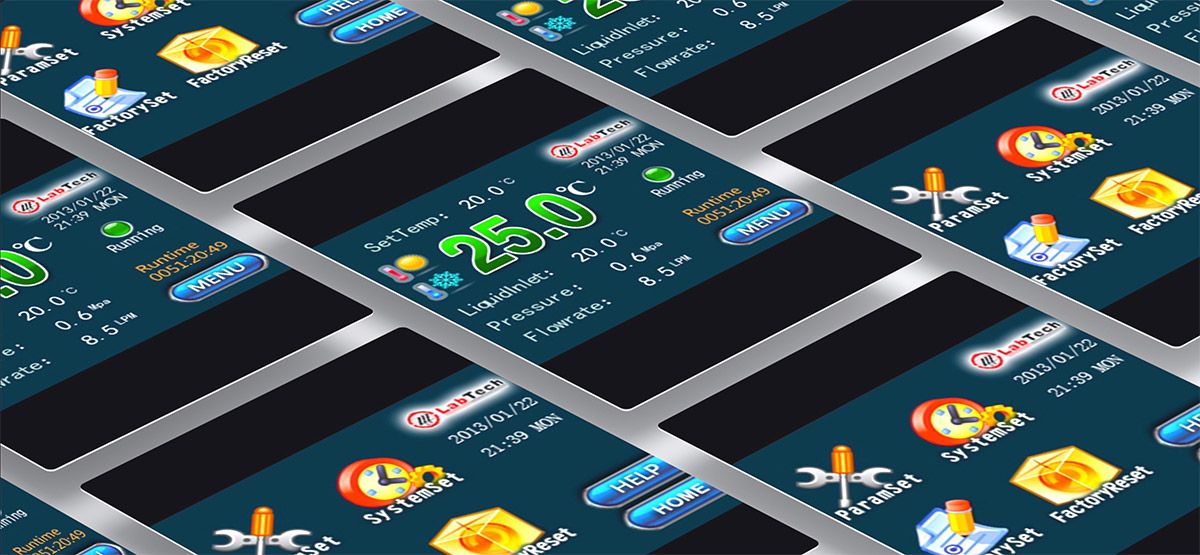 A good instrument doesn't just have to be attractive. It must be functional, reliable and above all, easy to use.
Over the years, LabTech engineers have developed an increasingly high attention to details, focusing in particular on the control system of our chillers. LabTech Water Chillers are equipped with a touch screen P.I.D. technology that facilitates processes and use for all our customers. It has many advantages among which the most important are:
Friendly Interface
Optimized P.I.D. temperature control stabilization
All in one user interface
Color and High Resolution Touch Screen Display
Do not miss the opportunity to test it in your Lab!